I just returned from a trip to Philadelphia for the back-to-back meetings of the International Surgical Sleep Society and American Academy of Otolaryngology – Head and Neck Surgery. Coming together in-person with long-time colleagues who are also friends to share experiences and ideas was wonderful.
A great deal of the meeting was focused on neurostimulation, and I wanted to share some highlights related to this innovative work.
Multiple companies are engaged in the area of neurostimulation to treat obstructive sleep apnea. Upper Airway Stimulation (from Inspire Medical Systems) is the only FDA-approved therapy available in the United States, but two other technologies are in US clinical trials: Genio (Nyxoah) and aura6000 (LivaNova). There are important differences between the 3 technologies, but all focus on stimulation of the hypoglossal nerve that controls tongue movement.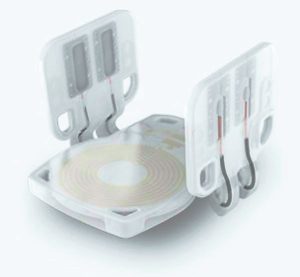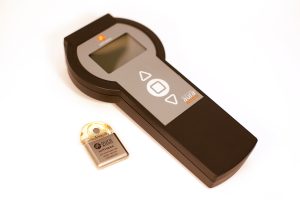 Numerous published studies of Upper Airway Stimulation – including our work in this area – have identified factors associated with outcomes that we use in discussing this as a possible treatment for our patients. These were summarized by Ryan Soose, MD from the University of Pittsburgh in a presentation:
Demographics: Increasing age, female gender, and lower body mass index all are associated with better outcomes.
Anatomy: Lower modified Mallampati score (smaller relative tongue size), shorter airway (decreased distance from the lower jaw to the hyoid bone) are associated with better outcomes. From the preoperative drug-induced sleep endoscopy, complete tongue-related obstruction is associated with better outcomes, and complete oropharyngeal lateral wall-related obstruction (collapse of the sides of the throat) is associated with poorer outcomes.
Physiology: Better tongue protrusion, high arousal threshold (not waking up easily), and low therapeutic positive airway pressure levels all are associated with better outcomes.
Adherence: Atrial fibrillation diagnosis, improvement in symptoms with treatment, and a consistent sleep schedule all are associated with better outcomes. Insomnia, restless legs syndrome, and discomfort with stimulation all are associated with poorer outcomes.
For the therapies under trial, data from small pilot studies have been published, but these initial studies are useful more to show that a system can work and identify those in whom it may more clearly work well. The key will be how well they work in larger studies, also known as pivotal trials. We look forward to seeing those data in the future.
The past couple of years has seen multiple publications from David Kent, MD at Vanderbilt University related to a different approach to nerve stimulation: stimulation of a different nerve, a branch of the ansa cervicalis. His methodical, systematic approach is providing a reason for us all to become even more excited (no pun intended) about this as a stand-alone or combination treatment of obstructive sleep apnea. David completed his sleep medicine fellowship training at our institution, where I had the good fortune to work with him. We take no credit for any of his accomplishments, but I am that much more excited to see his potentially-ground-breaking work at such an early stage of his career.
Note: I am a consultant for Nyxoah, who also owns the right to license intellectual property from Dr. Kent's work in ansa cervicalis stimulation