I just returned from giving lectures at the 13th Annual Middle East Update in Otolaryngology conference in Dubai, United Arab Emirates. I had never visited Dubai before, and it was wonderful to share experiences with colleagues from throughout the Middle East and beyond while having the additional bonus of seeing a new part of the world. Beyond the conference, it was amazing to go snowboarding at Ski Dubai, an indoor, snow-covered slope inside a Dubai mall, right in the middle of the desert!
Last month, we had a tremendously successful 7th scientific meeting of the International Surgical Sleep Society. We had over 250 surgeons in Sao Paulo, Brazil, and the meeting covered a broad range of topics in the surgical evaluation and treatment of snoring and obstructive sleep apnea. It is an honor to serve as the President of this organization, and I am excited to be planning the next meeting that will be held on May 5-6, 2017 at the University of Southern California in Los Angeles.
My goal with blog posts is to share the latest research findings, typically finding these in recent publications or presentations at scientific meetings. Sometimes, however, there are papers that are not quite so recent that come to my attention and merit some discussion. A 2013 article in the journal Sleep and Breathing from the Hopital Saint-Antoine in Paris examined an important clinical question for sleep surgeons: how important is it for patients to wear positive airway pressure after sleep apnea surgery?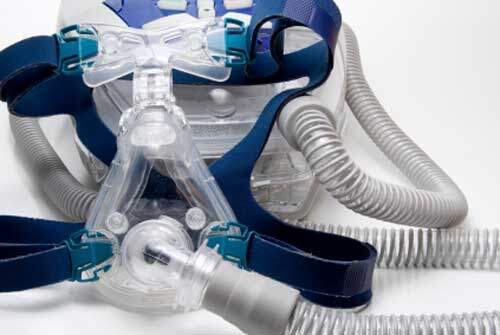 The study examined a group of 16 patients with sleep apnea undergoing soft palate surgery (they used a traditional uvulopalatopharyngoplasty technique) with or without septoplasty performed at the same time. Randomly, some patients received automatically-adjusting positive airway pressure (APAP) starting right after surgery while others did not receive APAP. They showed that the group without APAP had an increase in their sleep apnea on the night after surgery, while the group with APAP had no sleep apnea. In addition, the APAP group had a lower heart rate and blood pressure with normal levels of epinephrine and norepinephrine (signs of the fight-or-flight response) and the normal decrease in blood pressure during sleep (a phenomenon called "nocturnal dipping"); these favorable effects did not occur in the group without APAP.
There are some limitations to the study. First, the authors acknowledge that this was a small study, but this may not be so important because the changes seen were substantial and were statistically as well as clinically meaningful. Second, the study was done in a selected group of patients (non-obese, age less than 65 years, no hypertension prior to the study) that does not represent all patients having surgery. Interestingly, they had what appears to be a relatively restrictive pain medication treatment, with pain medication only given every 6 hours. I typically use more-frequent doses of pain medication, as untreated pain can cause increases in blood pressure, awakening from sleep, and other problems. Finally, they excluded patients who could not tolerate the APAP after surgery, even though they could wear it on a brief test before surgery.
The Catch-22
This study, although small, was very well done, and I applaud the authors. While the findings may not be surprising, they do reinforce the typical practice of many sleep surgeons. Most sleep surgeons recommend that patients who can tolerate positive pressure for at least part of the night do the following:
continue to wear it before surgery
bring it with them to the hospital so that they can potentially wear it after surgery
However, there is a Catch-22 based on the fact that most patients undergoing sleep apnea surgery are doing so precisely because they are unable to tolerate positive airway pressure therapy in the first place. Suggesting that every patient must be able to wear positive pressure before surgery (so that they can wear it afterwards) is neither practical nor realistic. The authors understood this reality but simply demonstrated the benefits of positive airway pressure therapy after surgery for patients who could do so.
The bottom line for positive airway pressure after sleep apnea surgery
With colleagues, I have written previously that soft palate surgery (with or without nasal surgery like septoplasty) is associated with an approximately 1.5% risk of serious complications after surgery. Fortunately, serious complications are uncommon and seen mainly in those with significant medical conditions before sleep apnea surgery, just like any other surgery. So patients and physicians should not be alarmed by the findings of this study. The goal is always to minimize risks, which is why my patients who can wear positive pressure therapy at all are asked to bring their equipment when coming to the hospital for surgery.